The EV Charging Station Finder app uses the latest available information to allow the driver to search for charging stations in the vicinity of the car or at the destination and also to check whether charging pumps at the station are available or occupied, the type of connector plug they use, opening hours and other details. The app allows the user to connect their smartphone to MMC's Smartphone Display Audio (SDA) system and search for charging station location and details, as well as set a particular charging station as the destination using Google maps
Smartphone
Search for EV stations with real-time availability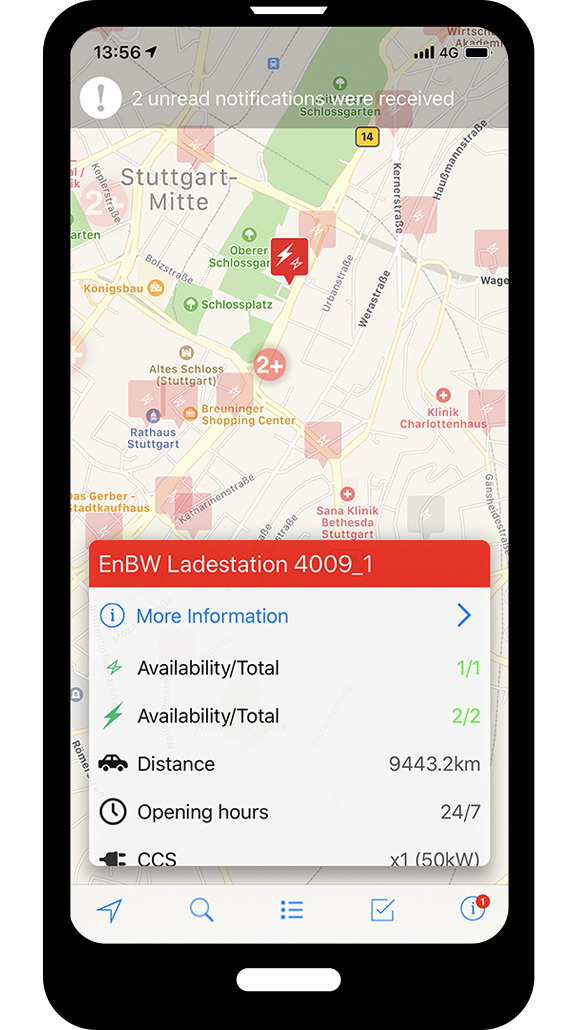 In your Car
Easy to find stations quickly on Smartphone-link Display Audio screen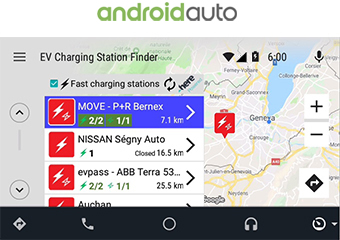 There are "what you can do with smartphone" and "what you can do on Android Auto" in EV Charging Station Finder app.
1

Smartphone functionality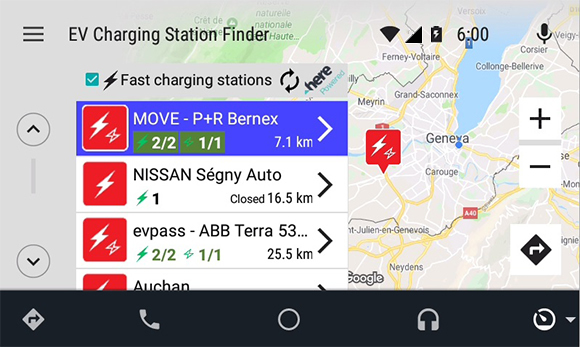 Check Station Details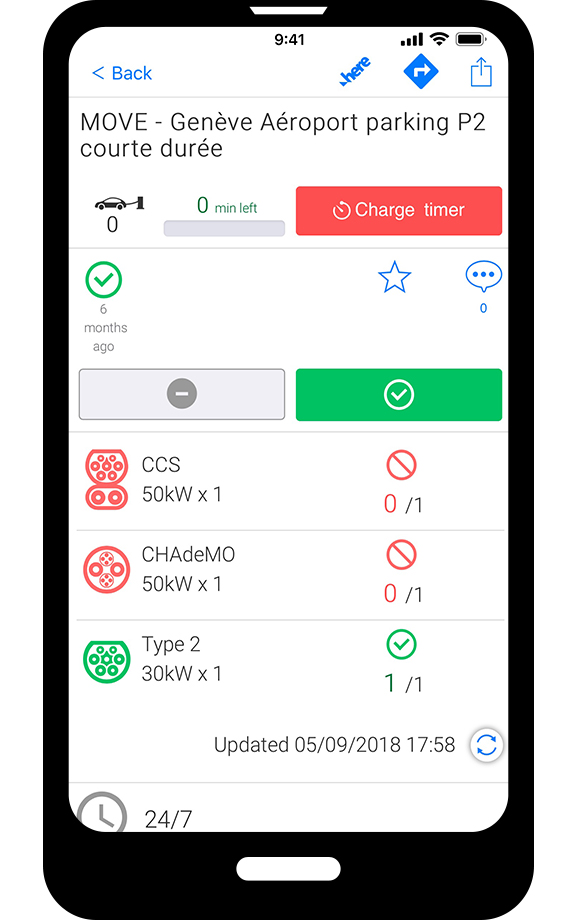 2
Android Auto functionality
Show nearby charging stations

Use filter to refine the search for the fast charging station

Display details such as availability , hours of operation, holidays, etc.

Recently Used spots

Navigate to charging station with Google Maps TM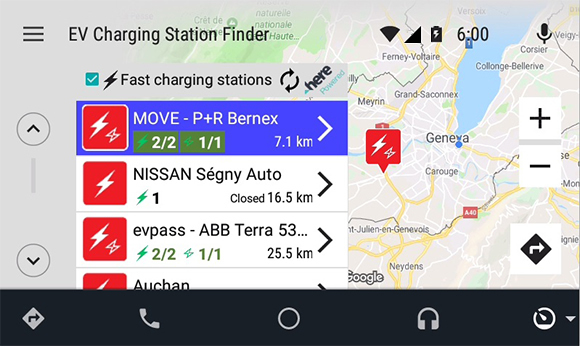 Step 1
Ensure that the EV Charging Station Finder is installed on your Smartphone.
Connect your device to the Smartphone-link Display Audio then tap the Car Apps icon (bottom right of screen) and choose EV Support.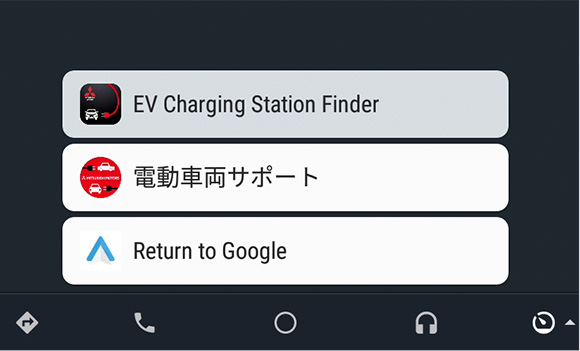 Step 2
Launch EV Support. Nearby charging stations will appear in list view, ranked in order of proximity starting from the closest.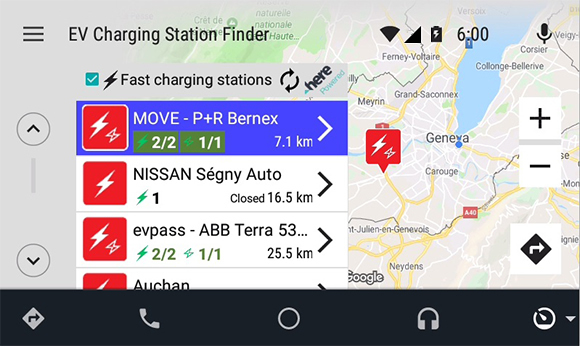 Step 3
Tap on the name of a charging station to show information such as plug type, availability and operating hours. Tap Info

Bottom for details to view more information such as payment way and fees.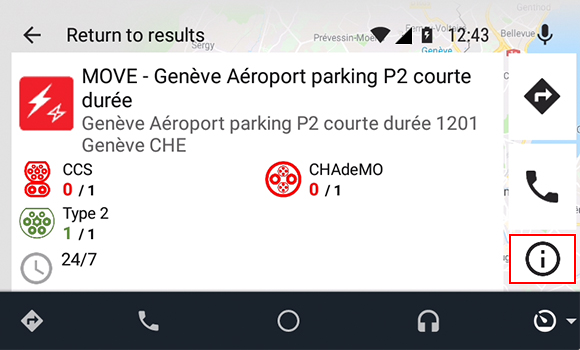 Step 4
Tap Navi

Bottom to send the selected charging station location to Google Maps.